Innovative, Intuitive Software for Food Safety Pros
FoodCode-Pro™ works the way you do. It expects you to enter violations as you encounter them rather than follow a preset order of a checklist. FoodCode-Pro will keep organize the violations in the final reports so you don't have to. Our base system (FoodCode-IQ™) is checklist based but FoodCode-Pro™ will bring you to a new level of accuracy and protection from liability. Rather than follow a checklist of items to look for, it knows you are smarter than that, you see violations as you go. FoodCode-Pro™ is written by inspectors for inspectors. So, enter violations as you go and let FoodCode-Pro™ convert that into the report organized by FDA Sections, item numbers and violations. FoodCode-Pro™ is built by inspectors for inspectors, the difference is clear to see.
Check out the Fun White Board
---
Up to the Minute Food Code
FoodCode-Pro™ is equipped with the entire up to date FDA Food Code. Variations for individual jurisdictions are available at no extra charge. There is a powerful yet simple search feature that allows you to search the entire food code in an instant. Can't remember the item number or code for hot holding violation? Simply enter 135 and hit search. Guess what? There it is, another touch and it is added to the inspection. Having this type of backup to your observations is a game changer and helps protect your liability.
Dead Simple to use
If you have been writing reports by hand you already know how to use FoodCode-Pro™. It proceeds through an inspection just like you have always done. Only now you have an expert assistant to help you find even obscure violations. Simply choose the establishment you are inspecting, and with dropdown lists the details you need are entered quicker than you could possibly write or even speak. The meat of the system is the violations. Use the powerful search feature to find the right violations, get photographic evidence on the fly, dictate notes as you go. Let FoodCode-Pro™ help you ditch the paper!
---
Talk about saving time
Ok, you have gone through the restaurant, adding violations, some thorough notes, pictures, temps and now what? How about printing or emailing a perfect report on the spot complete with automatic scoring (your scoring system not ours) , FoodCode-Pro™ adds the violations description ( taken from the actual code), highlights and marks any violations that you saw the last time you visited, and puts it in all in a perfect, easy to read FDA format (or your own preferred format.) Total time: 12 seconds.
Digitized and Organized
The data is in there forever, well up there or wherever the cloud is. Its backed up, it's secure and you can report on it any way you want. Tell FoodCode-Pro™ to show you all the violations Store A has had in the last 12 months... sort them by date.. now how about sorting by violation and "Voila!" and the report shows that Store A has had a hair restraint violation in 90% of their inspections. Time to force some action. Need to present findings at a hearing? 5 minutes of report collection and you are ready to go. No more filing cabinets. Ditch the paper and join the Relavent generation.
---
You want to see how it works? Let's Go!
Here is an interactive demo that will give you a taste of what FoodCode-Pro™ can do!
Interactive iPad Demo
This interactive demo will simulate you performing an inspection at The Tavern, one of our favorite locations ( they always do well.) Check it out all the way from starting the inspection on the iPad to printing or PDF'ing (is that a word?) the reports. There are similar screens for the iPhone as well. The entire food code is in the palm of your hand.
This demo will take you through an entire inspection from start to finish. FoodCode-Pro is so good, so convincing, so far above other products you have to see it to believe it. This demo is just the tip of the iceberg.
Drop us a line
here
and we will get you the password. We can't wait to show you! We can also present it live in person or via video conference.
Frequently asked questions.
How easy is it to learn?
If you are an experienced inspector it will take 2 inspections to surpass your speed on paper, 10 inspections and you are cutting your time in half from the start of the inspection through reporting. This is the future!
Is it expensive?
The cost of the software varies from installation to installation but starts at $150 per month for a a local set up to $2000 or more for a large team of inspectors.
Can I design my own reports?
There are many reports to choose from but if it isn't already covered we can add it to the report list as long as you are willing to share it with other users!
Can I search for violations?
OMG, yes! The system was built on that first and foremost you can search on any aspect, a word, a phrase, an item number, a partial violation code, bring up an entire section. It is unlimited and built in to the inspections process.
How much training do I need to start?
If you are an experienced inspector it will take 2-4 inspections for you to feel you are about even in speed to a hand written report. After a dozen inspections you will be very comfortable. New inspectors have a lot to learn about inspecting before they will be good at either a paper report or a FoodCode-Pro report. Having FoodCode-PRO's™ violation database at hand will allow faster learning and better accuracy of the violations cited.
Can it summarize data for me?
There is an infinite number of ways you can filter and sort date to fit your needs. Just about any question you have can be made into a report. "Show me all the inspections Henry did in 2018? "How many repeat violations did restaurant x have in the last 5 inspections?" You can filter it based on any combination of data.
What if I don't want to score the inspection?
The scoring is very flexible, it could just be turned off or adjusted to your liking. There are 2 built in scoring algorithms , one deducts the points for each violation by the severity (your choice or you can use the default numbers.) Another weights the size of the restaurant and reduces the point deductions for large venues and increases it for small venues. You can also adjust the deduction amount at the violation level while you are entering the violation or it can be adjusted across the system assigning any point value you like to any violation. Or turn the scoring off and it will just list how many violations were found of each type (P, Pf, C)
Can I import my current client or inspection location list?
In 90% of the installations we can help import your old data into FoodCode-Pro. This could be as simple as your contact list to as complex as old inspection data if you have any of that digitized already. Some installations have transferred many of the inspections to Excel or something similar so we may be able to import the basic data for you.
How secure is the data?
All communication between the server and user is encrypted using SSL. We employ both gateway border firewall systems as well as individual firewall systems on all of our servers. We utilize Encryption at Rest (EAR) capability which encrypts the database contents themselves while on the server whether it is in use or not. FoodCode Pro has many other layers of security, You can assign users to certain screens, certain tasks read only, really any sheme you can come up with.
What about backups?
Backups are created every hour and backed up on site as well as off site using Amazon S3. If there is a failure of any kind you will never be more than an hour behind when we restore your data. Relavent Systems can help you restore down to the single record if you accidentally deleted an Inspection.
Does the system work on windows or Macs?
The system is 100% cross platform. for devices in the field we only trust iPhones and iPads to give the optimum performance and reliability.
I just want a simple checklist. will this work?
Well yes, but FoodCode-PRO™ is so much more than that so we can not recommend this as a simple checklist, it is just so rich and full featured. Email us and we can give you a preview of FoodCode-IQ™ which offers a more checklist format (In fact it does more than most "full featured" competitors!)
FoodCode-Pro Comparison Guide
| feature | FoodCode-PRO | Product A | Product B |
| --- | --- | --- | --- |
| Cross platform between Windows and Mac,iPads, iPhones | | | |
| Dedicated server included for your system | | | |
| iPhone and iPads used in the field | | | |
| Easily search the entire FDA and Local Codes code during an inspection | | | |
| Flexible scoring | | | |
| Custom Reports Included | | | |
| Custom Charts Included | | | |
| Easy photo insert during inspection | | | |
| Stores other related documents like PDf, Word | | | |
| Uses P, Pf & C to match the Food Code | | | |
| Temperature summaries | | | |
| Corrective Actions | | | |
| Identifies repeat violations on the fly | | | |
| Variance alert | | | |
| Customizable checklist | | | |
| Dictation of notes on site | | | |
| Email report to business on site | | | |
| review report on site | | | |
| Illness/complaint investigation forms | | | |
How do other inspection software systems stack up?
The Ryder Cup

Agganis Arena

Andover Inn

Anna's Taqueria

Ascari of F1

Aquitane

B.Good

Back Bay Restaurant Group

Baja

Beechwood Hotel

Biltmore Grill

Blue Wave

Boston Beer Garden

Brazilian Supermarket

Calla Lily

Casa de Pedro

Crowne Plaza North Shore

The Cheese Shop

Colonial Inn

Cottonwood Restaurant and Cafe

Davios

DeLuxe Station Diner

Dimock Community Health Center


DJ's at the Garden

Dogwood Cafe

Eastern Standard

Doubletree Guest Suites

Emerson College

Essex Deli

Figs

Fiorella's

Fire and Ice

Forty Carrots

Four Seasons Hotel

Fresh City

Fuddruckers

Fugakyu, Brookline

Gillette Stadium

Gol Food

Grill 23

Hard Rock Cafe

Harvard Faculty Club

Harvard Medical School

Harvest

Hazel's Cafe, Boston, Massachusetts

Helen's Restaurant

Hsin Hsin, Boston, Massachusetts

Il Panino

Island Creek & Oyster Bar

Jae's Restaurants

Jacob Wirth

John Dewar

Johnstone's Inn

Kahunaville

Kaya

Kentucky Fried Chicken

King Fish, Boston

Khushpoo

La Cantina

L' Andana

LeMeridien

Lemon Thai Cuisine

Liberty Hotel

Lingo

Loews Cinemas

Maison Robert

Manna Sushi

Marlborough Country CLub

Massachusetts College of Art

Massasoit Community College

McDonalds

Mooo. . .

Morning Glory Bakery

Mucho Gusto

Napi's

New England Deaconess Association of Homes

New England Center for Children

News

Olives

O'Hara's

Osaka Japanese

Paddy's Pub

Papagayo

Paramount

Parish Cafe and Grill

Pho Pasteur

Pops

Prezzav

Rattlesnake Bar and Grill

Ristorante Fiore's

Row 34

Sabatino's

The Salty Dog

Sam & Joes Restaurant

Sanctuary

Scollay Square

Silvertone

Sheraton Ferncroft Resort

Sherrill House, Boston, Massachusetts

Singh's Cafe

Sip Wine Bar and Kitchen

Soho, Boston

Sorellina

South Street Diner

Spire

Small Planet Bar and Grill

Stadium Sports Bar

TD Banknorth Garden

Teatro

The Border Cafe

The Cheese Shop

The Cottage

The Fat Cactus

The Hungry Traveler

The Catered Affair

The Charles Hotel

The Good Life

The Playwright

Top of the Hub

Trattoria Il Panino

Typhoon

Ueno Sushi

Vasa

Via Lago Inc.

Walden Grill

White Hen Pantries


LISA BERGER
Founder
---
Lisa incorporates her unrivaled subject matter expertise in investigating and preventing food-borne illnesses into the core functionality of FoodCode-Pro. Lisa brings 25+ years of experience as an epidemiologist and the founder, president and lead consultant of Berger Food Safety Consulting, a leading food safety consulting practice. She is widely recognized and sought after for her extensive knowledge and experience in food safety.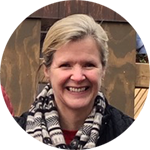 EILEEN HICKS
Founder
---
Eileen provides deep domain expertise in food safety operations and incorporates inspection best practices into the core functionality of FoodCode-Pro. Eileen brings 25+ years of corporate, institutional and education food service and safety management experience to developing and refining the inspector's user experience.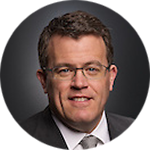 MICHAEL HICKS
President
---
Michael is responsible for all customer facing activities, corporate development, go-to-market and strategic growth initiatives. Michael brings 25+ years of experience as an early stage investor, management consultant and operating executive in emerging growth companies using technology to disrupt the status quo
Greg Mazur
CEO
---
Greg is responsible for setting corporate strategy and leading the day-to-day operations of the business. Greg brings 30+ years of experience as an operating executive leading technology enabled businesses that have leveraged his extensive experience in process engineering, product development and prudent financial management. https://www.linkedin.com/in/gregorymmazur/

EDWARD BLANK
Founder, Chief of Product
---
As Chief of Product, Ed is responsible for product development— which covers all features, functionality, utilization and support of FoodCode-Pro. For the past 19 years, Ed has been the creative mastermind behind the development and evolution of FoodCode-Pro, as well as several other custom software platforms in the consulting and hospitality industries.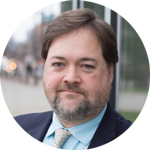 Dr. Darin Detwiler, LP.D., M.A.Ed.
Advisor
---
[email protected]
Dr. Detwiler is the Assistant Dean at Northeastern University's College of Professional Studies. His work at the university includes quality assurance supervision for all undergrad and graduate programs. He is also a Professor of Food Regulatory Policy, responsible for the development and instructions of courses related to food safety, global economics of food and agriculture, and food policy. Additionally, he advises industry and government agencies on food safety and authenticity issues in the U.S. and abroad.